This year's fourth annual tortuga festival 2017 (turtle festival) will be taking place at Playa Ventanas on Saturday, December 2nd.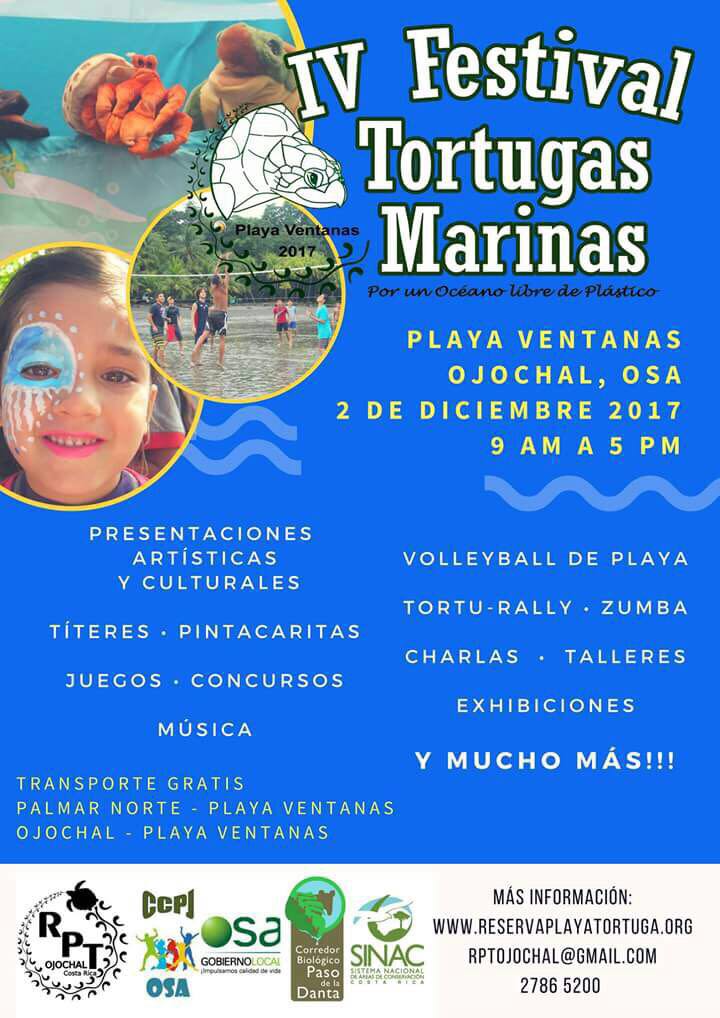 Planned activities for this year's event include:
Presentations about the local culture and artwork
Painting
Music
Games
Beach Volleyball
Zumba (zumba on the beach?  How awesome!)
and much more!!
This is being supported in support of Reserva Playa Tortuga.